THE CROWN MAKER
Creativity Rinaldy A Yunardi is never dries up. Ideas, dreams , fantasy .
Among the socialites, fashionistas, and celebrities in indoneisa, Rinaldy A Yunardi's name is recognized as a fashion and art accessories designer, who has more than 20 years focused on producing exclusive accessory works.The iconic design choker, adorned the neck of many celebrities in indonesia, lately his name has entered the international community  and I am very proud of this achievement, let's say it from nicki minaj to katy perry wearing the work of this designer.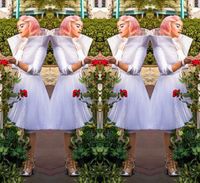 Opening the journey of his life, he began his career as an accessory designer by making crown
Born in family of creative workers, Rinaldy was used to a variety of crafts. His mother  make  handicrafts that give him a lot of influence to work on the creative path, as an accessory designer. He studied self-taught until  this time.
The Indonesian Mode Dictionary describes his work as "much use of matter contained in nature, such as semiprecious and noble stones, feathers, zirconia, and Swarovski crystals."

He admits to his friendship with fashion designers such as Didi Budiardjo, Sebastian Gunawan, and Era Soekamto, his love and hard work that led him to his current position. Not only get the opportunity to get involved in fashion designer , Rinaldy also get a chance to hold a single performance, among them in Bazaar Concerto event, held by Harper's Bazaar Indonesia.
thank you 🙂
article source : http://www.satuharapan.com/read-detail/read/profil-rinaldy-a-yunardi-desainer-aksesori